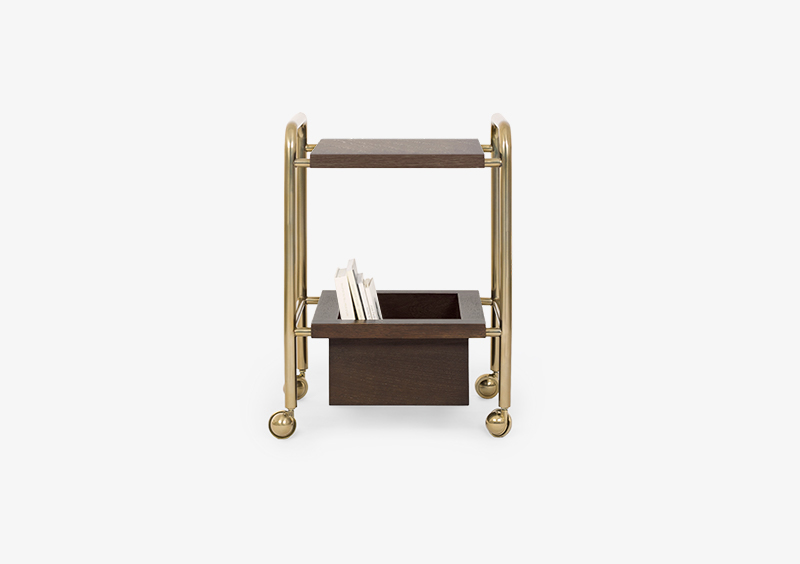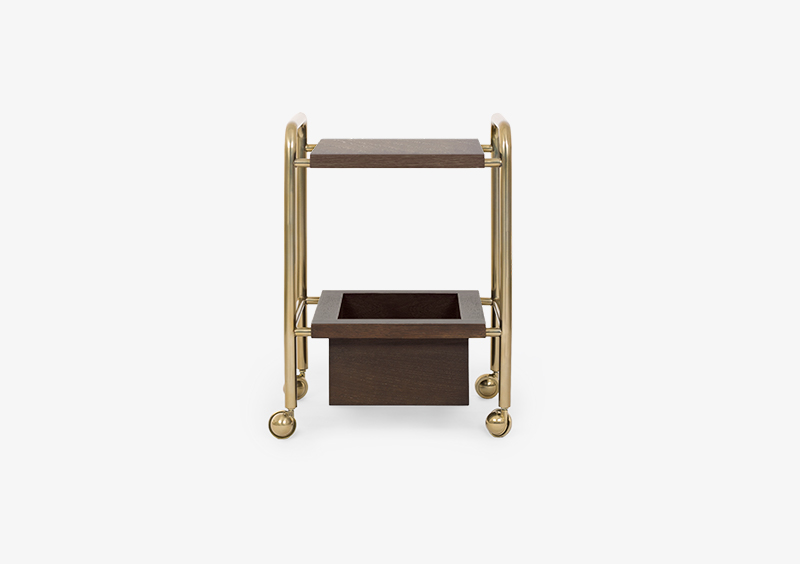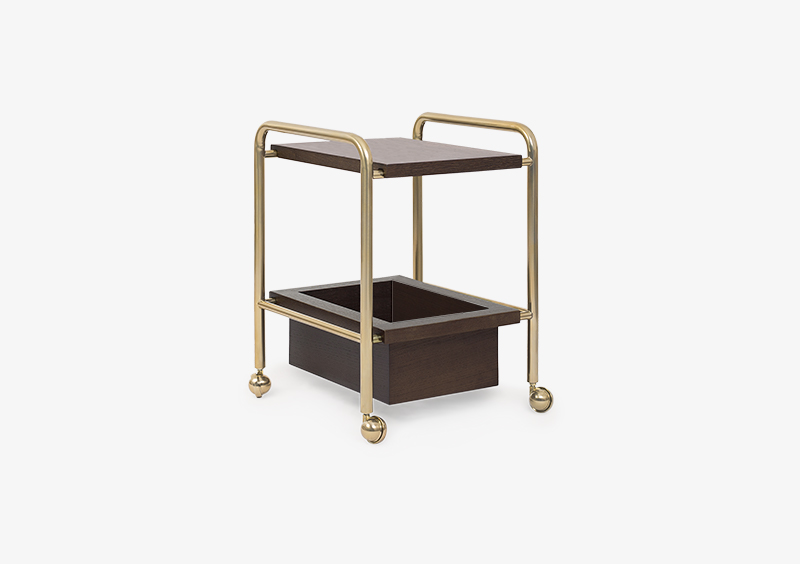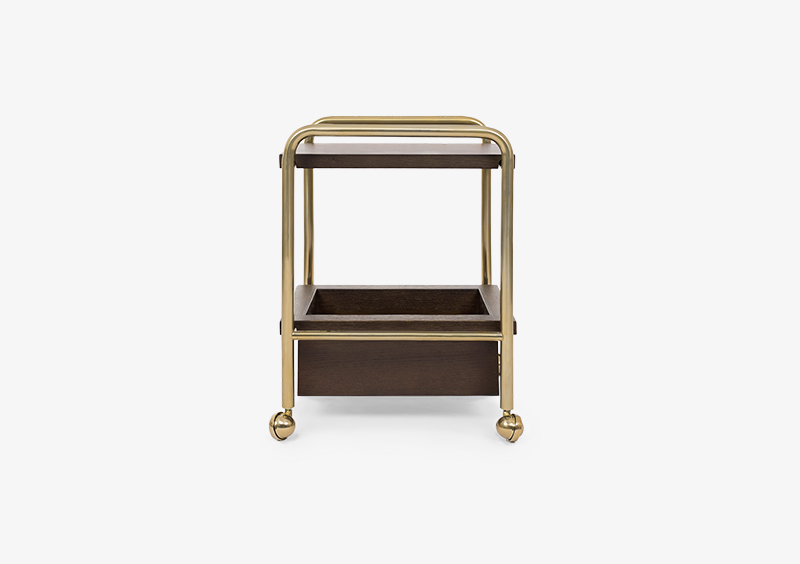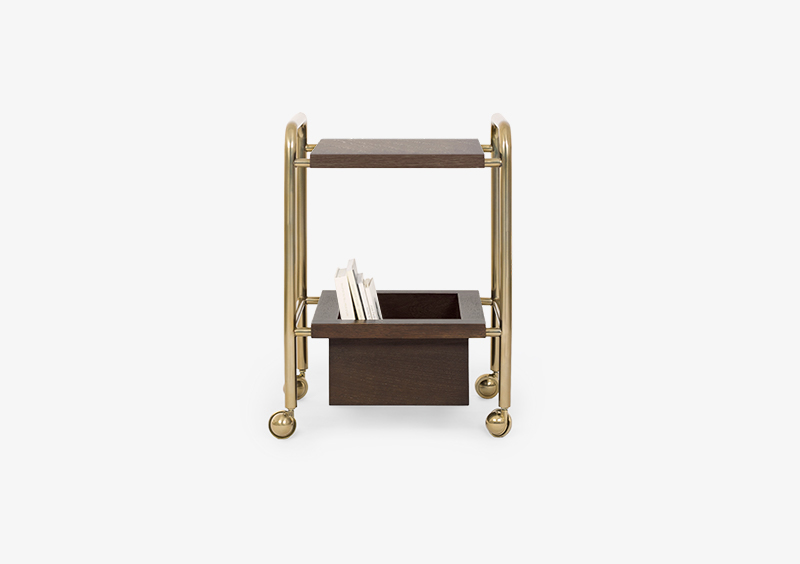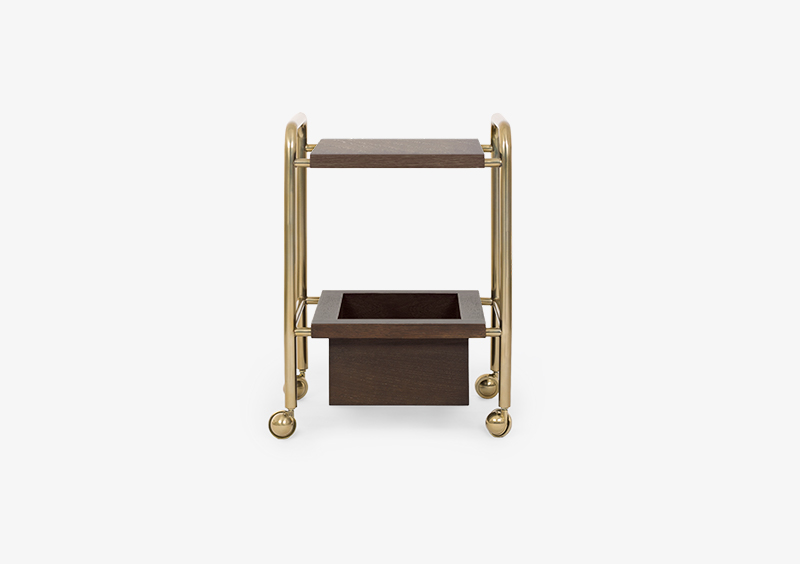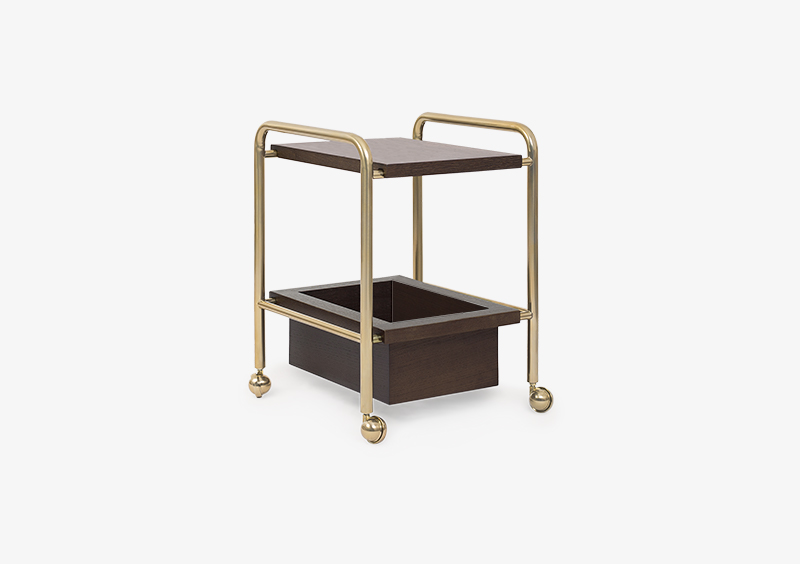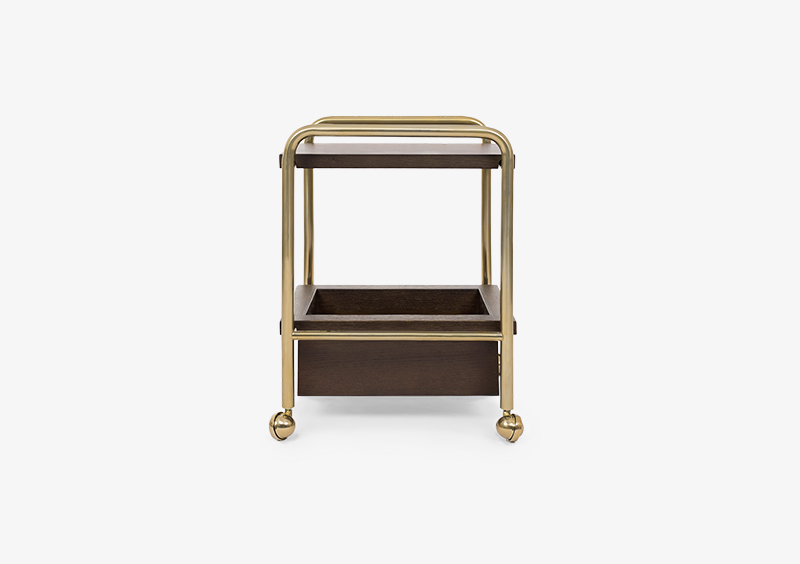 Side table made with the finest materials for a timeless style.
Designed to make spaces more beautiful, organized and comfortable, this luxury piece of furniture combines aesthetics with functionality.
This gold polished stainless steel and dark wood side table adapts to your needs thanks to its modular system and removable tops.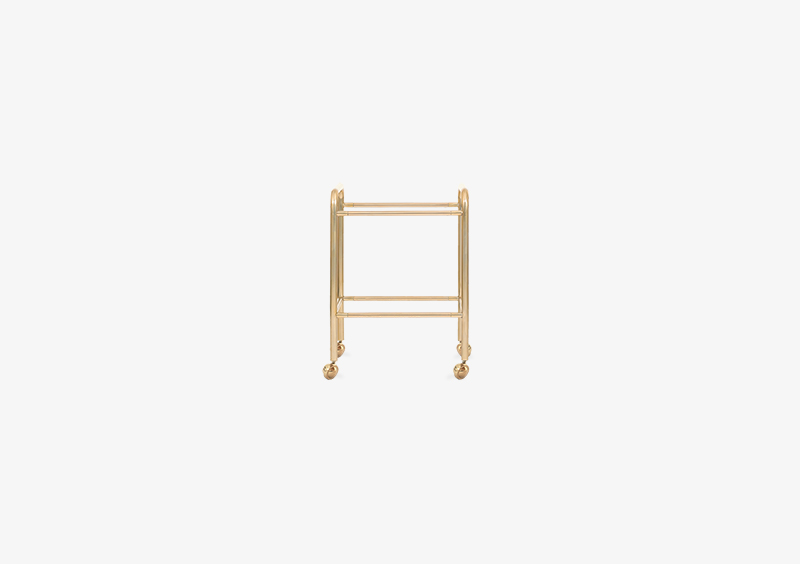 1 Side table structure with wheels
Polished stainless steel – gold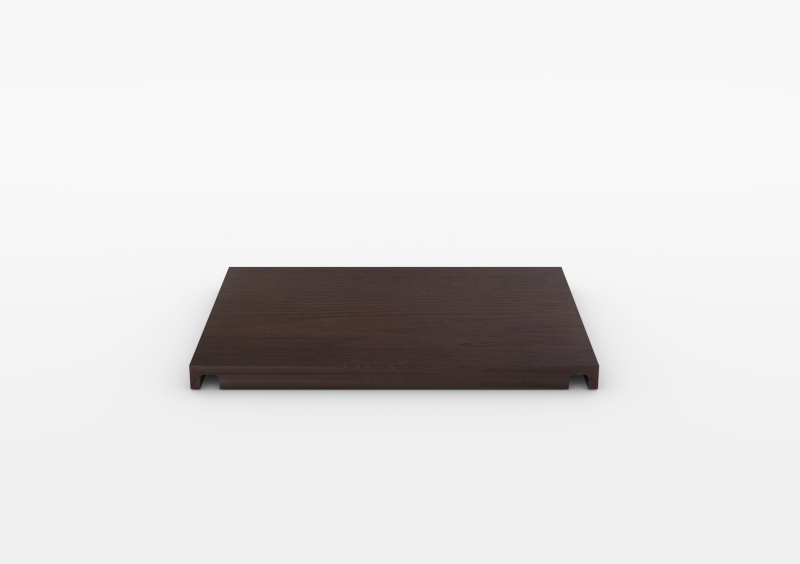 1 Small top
Oak – chocolate